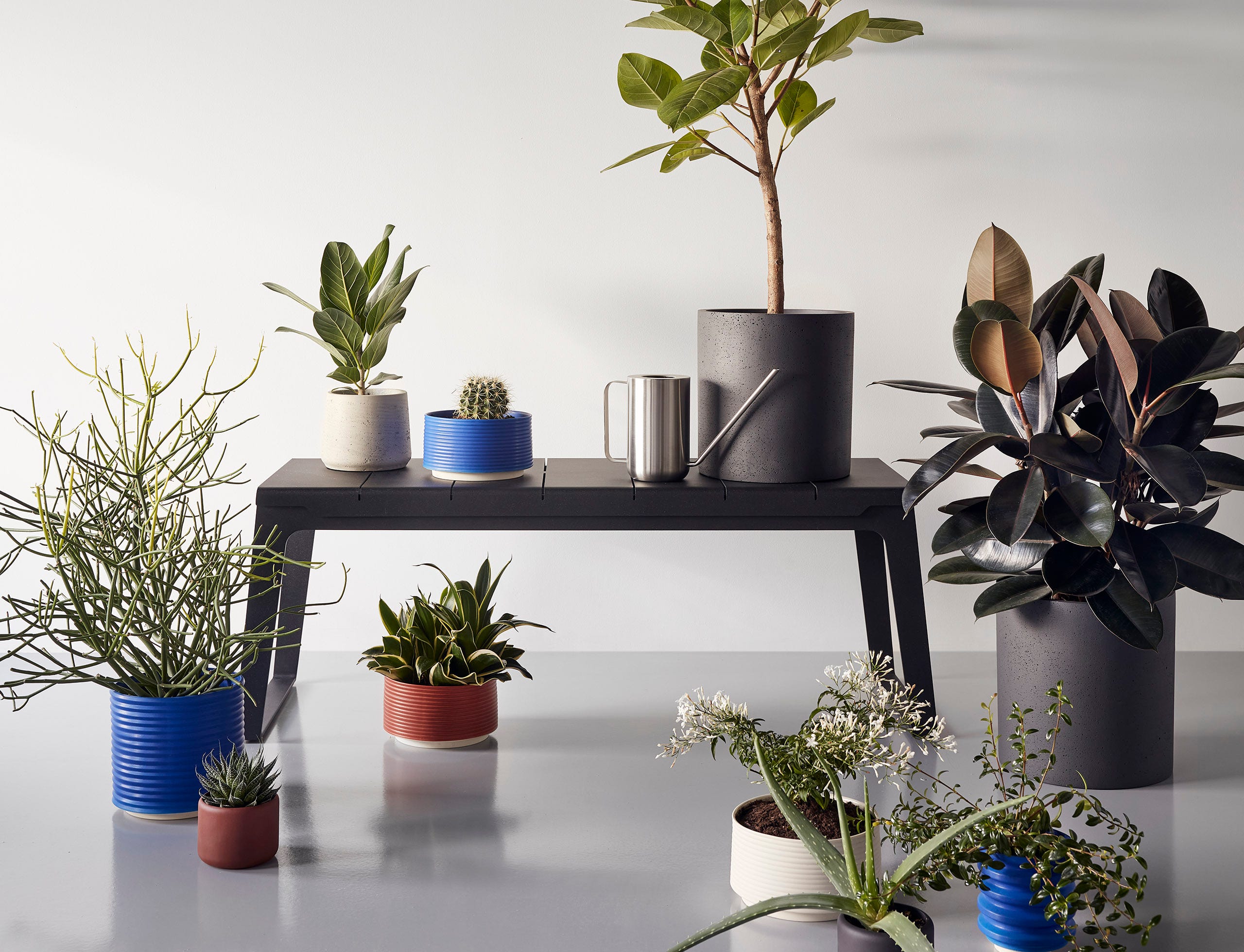 We've been busy rounding up everything you need for a colorful, comfortable summer. Gather indoors surrounded by bright home accents, and then take the party outside to entertain and relax on our new collection of outdoor furniture. Of course, we have everything you need to serve up delicious meals and refreshing drinks too.
With Unison, summer never has to end — timeless modern design lives all year round.
The Flip Dining Set
The classic folding table has gotten a much-deserved upgrade. With its solid, golden-colored teak wood sourced from responsibly managed forests, the Flip Dining Set instantly creates an attractive dining setup on a deck or patio. From ultra-smooth slats to expertly hidden hardware, this table's high-quality features ensure a timeless, understated appearance.
Shop Now
Clean, crisp blues are simply refreshing in the heat of summer. Layer up your tabletop style by pairing thin yet durable Departo Blue Glassware with the softness of our Linen Lapis Napkin and the natural, handwoven texture of the reversible Tira Placemat handwoven by skilled artisans in Bangladesh.
Learn More
The On & On Chair
This black stacking chair, designed by Barber & Osgerby for Emeco, is a definitive example of circular design. Emeco, known for products made to last for generations and their use of sustainable materials and Barber & Osgerby, known for their emphasis on innovative and experimental design, collaborated to create a new version of a simple and timeless cafe chair.
Shop Now