Careers
Unison designs and curates a selection of modern home furnishings, specializing in textiles distinguished by unique pattern and timeless quality. We believe good design integrates well in any home, complementing both modern and traditional interiors. What does it mean to stand in Unison? It's where modern meets timeless, where originality and versatility come together, where good design merges quality with sustainability.
We are looking for intelligent, organized and creative people who are passionate about great design and customer experience to grow an exceptional team. We are located in Chicago with online retail and a direct to consumer catalog.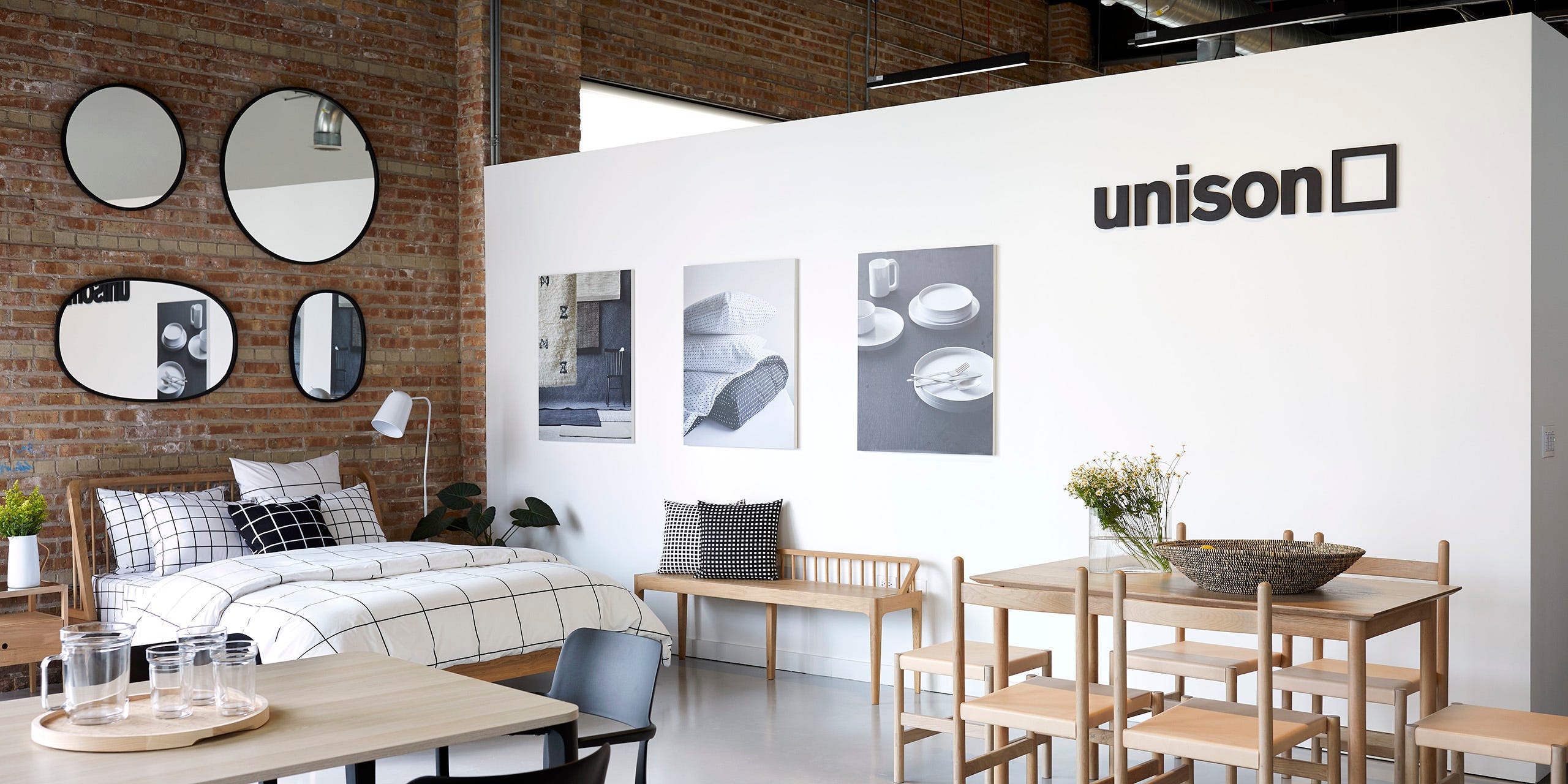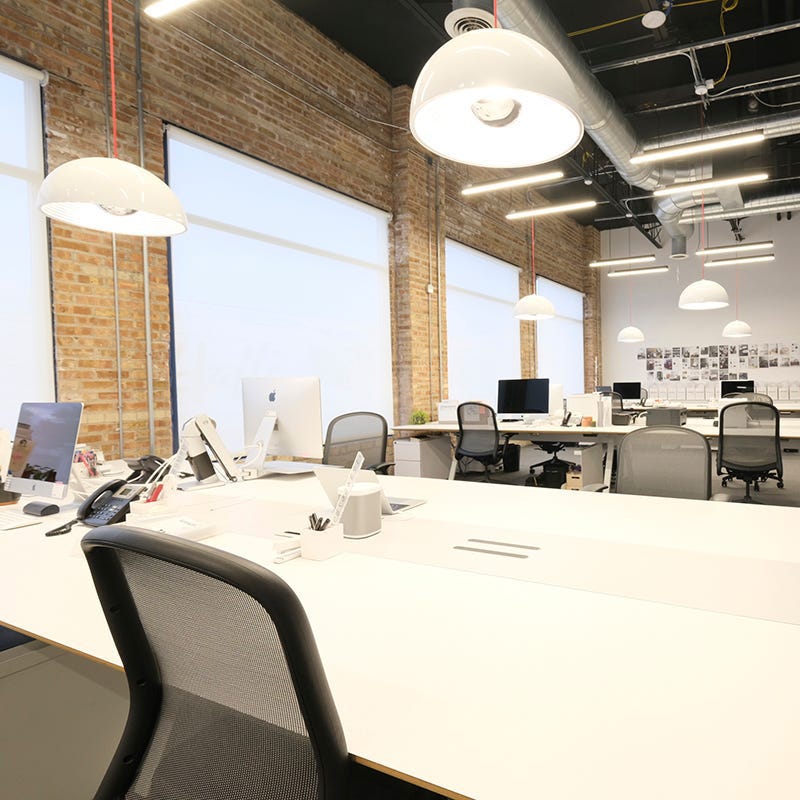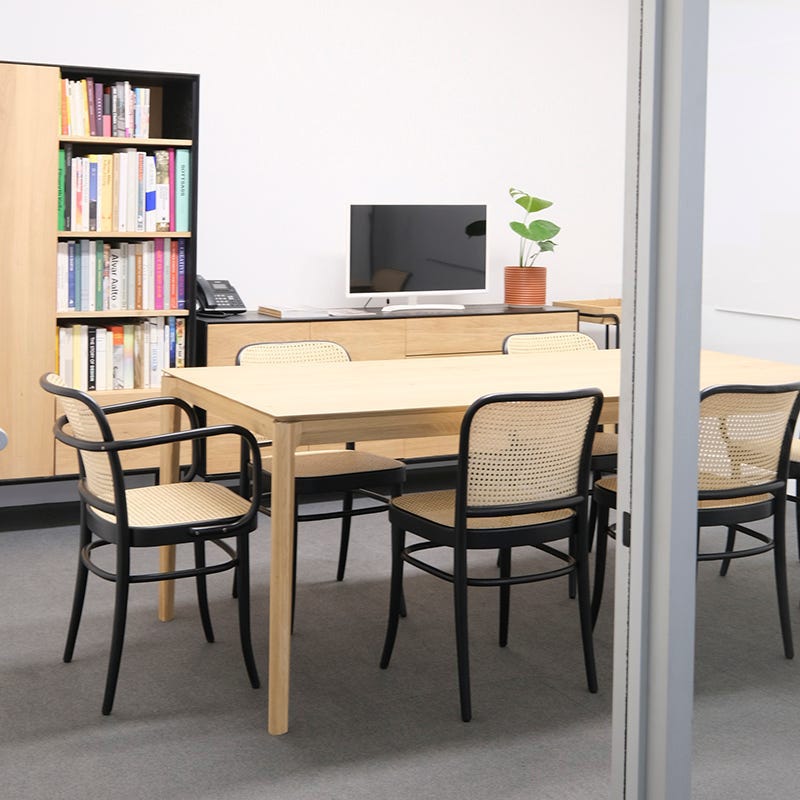 Available Positions:
Logistics + Supply Chain Manager
As the Logistics + Supply Chain Manager at Unison, you will be the primary lead on coordinating all inbound vendor and merchandise related shipments. Ensuring the most cost effective and reliable means to transport goods to meet seasonal launch dates and replenishment of inventory. You will be tasked with communicating with vendors directly and or agents on the completion of purchase orders and to arrange all shipments. You will work cross-functionally to coordinate and communicate daily shipments and status in support of on time shipments. Manage and provide recommendations for operational improvements of carriers and inefficiencies in vendor packaging and shipping. Look to resolve any issues that might arise with all parties involved with creative and effective solutions.
We are looking for an excellent communicator with a keen attention to detail and exceptional organization skills. Someone driven to enhance supply chain expectations and brings a positive attitude, each and every day. Our ideal candidate will be highly trained in supply chain management with proven history of project or program management. To apply, please email your resume to: careers@unisonhome.com.
Role + Responsibilities
Provide timely scheduling of all inbound shipments, domestic and import. Coordinate, manage and evaluate current carriers. Give recommendations to vendors on how to best ship items to ensure safe transportation and efficiency.
Track shipments from vendor completion to arrival to Unison distribution center. Communicate internally across departments, on shipment statuses and provide continued updates until arrival.
Manage existing agreements with providers and explore new carrier options, both in freight and courier. Negotiate new contracts and rates. Have industry knowledge of transportation classifications and regulations to ensure accurate rates and handling of goods.
Gather, organize and assemble data to analyze performance and identify inefficiencies in shipping on current and future product considerations.
Partner with operations team on space allocation and storage of merchandise.
Execute daily inbound shipping schedule and prioritize shipments.
Implement financial metrics and associated KPIs for performance of supply chain network and vendors.
Manage shipment invoices and processing of inbound claims due to damages or item discrepancies. Document and communicate with vendors any high damage rates. Provide recommendations or solutions to resolve any ongoing issues.
Handle and monitor the flow of import documentation between vendor, forwarder and import broker. Help develop and implement global transportation cost-savings programs for year-over-year savings.
Assist with companywide projects and operational duties, as needed. As a small but growing retailer, Unison is searching for team members that have an all-hands-on-deck mentality.
Required Skills + Experience
3+ years of experience in logistics or supply chain management. Experience in home goods/furniture, ecommerce, or start-up environment is a plus.
Must have a bachelor's degree with excellent verbal and written communication skills.
Comfortable and confident with negotiating contracts. Ability to provide industry knowledge and analytical approach to each shipment.
Proficient computers skills and have the ability/willingness to learn new software imperative to the order management process.
Possess an excellent attention to detail, positive attitude, ability to work quickly and efficiently in a fast-paced environment, with an entrepreneurial mindset.
Maintain professional appearance and dependable reliability during hours of operation.
Schedule
Full Time position at 40 hours per week. Hours of operation are 8:30am - 5:00pm Monday through Friday in our Chicago Headquarters at 5480 N. Elston Avenue.
Future Opportunities
We are always interested to hear from experienced professionals who would like to potentially join our team. If your experience doesn't align with any role we are currently hiring for, please feel free to send an email with your resume to careers@unisonhome.com to be considered for opportunities in the future.