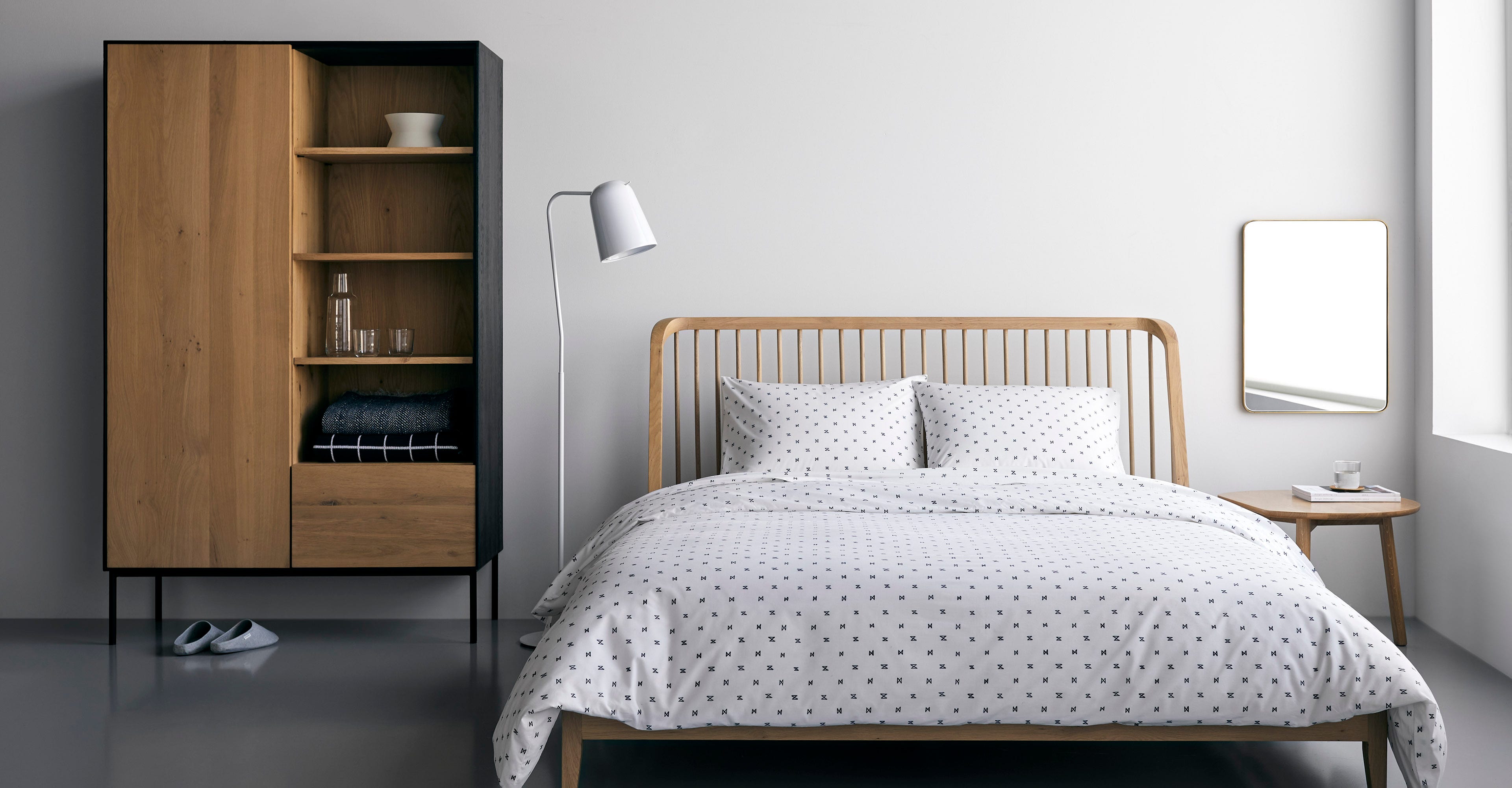 We believe that value is the natural result of quality products made sustainably. We consider the lifespan of our collection, prioritizing longevity and minimizing the impact on limited resources. Our team is dedicated to evolving our commitment to what it means to live and work sustainably, focusing on making continual improvements inside and outside the home.
Responsible Materials
We value natural materials such as wool, cotton, oak, walnut, linen and ceramic — and we work with third-party organizations to certify sustainable products and materials, where possible. Items designed with recycled or re-purposed raw materials are also a core part of our collection.
Valued Partners
We seek out sustainable design and environmentally-friendly company standards when choosing to partner with manufacturers. Aiming to source our products locally whenever possible to reduce emissions (among other benefits) and streamlining shipments from overseas for other items we offer.
Oeko-Tex® Certification
Quality is one of our founding pillars, so we're always striving to offer products that are safe and healthy for you and our planet. That's why all our signature bedding and bath textiles are Oeko-Tex® certified to be free from harsh chemicals, pesticides, harmful dyes and heavy metals.
Shipping + Warehouse
We process and ship most orders through our Chicago warehouse, prioritizing recyclable shipping and efficient packaging. Our shipping practices are focused on the consolidation of every shipment and the reduction of waste in order to reduce our carbon footprint.